How vulnerable is your digital life? After reading this article, I could not help myself but sharing it. Take a moment to see how quickly and fairly easily Mr. Honan's digital life was wiped off – in the span of one hour. Mr. Honan is the senior writer for the Wired magazine who decided to share his recent painful experience of having his digital life taken over and destroyed. That would include his AppleID being broken into which allowed hackers to remotely take over his iPhone, iPad, and his MacBook. But they did not stop there; the hackers proceeded to take over his Gmail, Twitter, iCloud, and even Amazon accounts.
The very four digits that Amazon considers unimportant enough to display in the clear on the Web are precisely the same ones that Apple considers secure enough to perform identity verification.‪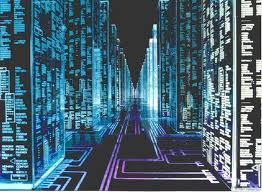 Although Mr. Honan writes that he is mostly upset with himself because he failed to back his files up, the lingering question remains – who is responsible? Should Apple provide better security system? Should Apple require a bit more than just "the associated email address, a credit card number, the billing address and last four digits of credit card on file" to grant access to AppleID? Should Amazon impose stronger security measures when restoring customers' account access? What can one do when irreplaceable photos of priceless memories are gone?  Although the lesson seems to be to back up your files, nevertheless, this story appeared to be the perfect food for thought for lawyers.
The Article
Mat Honan, How Apple and Amazon Security Flaws Led to My Epic Hacking, Wired (Aug. 6, 2012, 8:01 PM), http://www.wired.com/gadgetlab/2012/08/apple-amazon-mat-honan-hacking/all/.
Interview
Mat Honan appeared as a guest on Leo Laporte's show This Week in Tech [at 4:27 – 23.55 min].