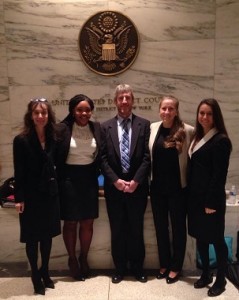 Our Congratulations go out to the Pace 2015 American Bar Association Labor Law Trial Advocacy Competition team that won the Regional Round, October 31- November 1 in New York. The team will advance to compete in the National Round in  New Orleans, this January 2016!
The competition was established by the American Bar Association Section of Labor and Employment Law. This year's competition problem involved a wrongful termination claim under the Family Medical Leave Act.
Brianna Ciuffi (2L), Robert Foster (3L), April McKenzie (2L) and Maureen Schnepf (2L) represented Pace Law School at the competition. The team was under the direction of Coach Sheila Gabay.
During Satu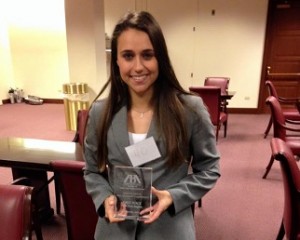 rday's first round, Pace argued against Fordham Law School. In the second round, Pace argued against Boston University. The team advanced to Sunday's top 4 rounds, where Brianna and April argued twice against Brooklyn Law and won!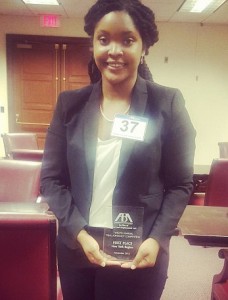 The team and coaches were honored to represent Pace Law School, and bring home a first place win over 16 other law schools.
Congratulations to Brianna, Robert, April and Maureen on their performance. We are excited to see them compete against the top 8 teams in the National Round!