POST WRITTEN BY: Andrea Rodricks ('15), Pace Law School
In navigating different aspects of environmental law, it can be helpful to be able to quickly look up the information and facts needed. The United States Environmental Protection Agency's (EPA) Envirofacts database can be a useful resource in this regard. The EPA is an organization whose mission is to protect human health and the environment. In addition, the EPA helps administer such statutes as the Clean Water Act and the Clean Air Act. EPA has created a database that allows the search of environmental information through many different avenues.
Information can be searched using "Topic Searches" on the homepage that include such topics as Air, Water, Radiation and Compliance. Clicking on one of the topics then brings up multiple database searches depending on what is being searched.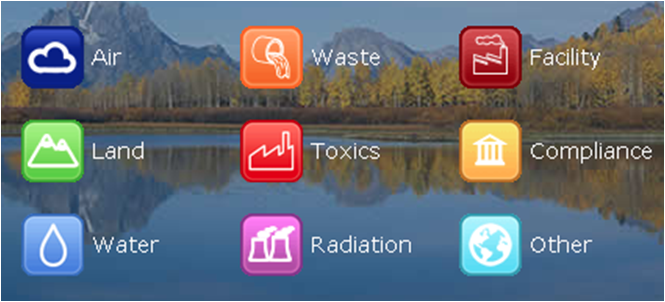 Within Topic Searches there are searches for facilities that are producing air emissions, facilities that are currently undergoing hazardous waste clean-up, microbial levels in the water supply and compliance records. In addition to topic searches, there is the ability to search based on location. By simply inputting a zip code, county, waterbody or park name, a listing of facilities that are currently reporting to the EPA is brought up. There is also a "Multisystem Search" feature where there is the ability to search by items including geography, tribes and pollutants. There are also links to other databases; Enforcement and Compliance History Online, Design for the Environment, Safe Drinking Water Information System and Integrated Compliance Information System.
The website is easy to navigate as it is designed to be accessible to everyone. Since there are so many different options and ways to search for information, it would be helpful to know what the need of the search is and whether the purpose is broad or narrow before you begin.